Anyone can do Hapkido!
Our adult classes have students ranging in age from 17 to 60. We have males, females, tall students, short students, students who are extremely fit and others who are not. Hapkido can be learnt and used by just about anyone. So don't let fear or uncertainty hold you back.
We are passionate about people learning how to defend themselves
We are passionate about Martial Arts and Self-defence and believe everyone should be able to live their life feeling safe and secure. Unfortunately, the world is not always safe and secure, which is why we want people to have the skills and knowledge to protect themselves and loved ones.
Korean Martial Art
At Centenary Martial Arts, the primary Martial Art taught is Hapkido. Hapkido is a Korean Martial Art, founded in the 1960s. It has its parenthood in the Japanese Martial Arts and indigenous Korean styles of Taekkyeon Tang Soo Do. It is considered a combat Martial Art and a true Mixed Martial Art.
Hapkido – excellent self-defence system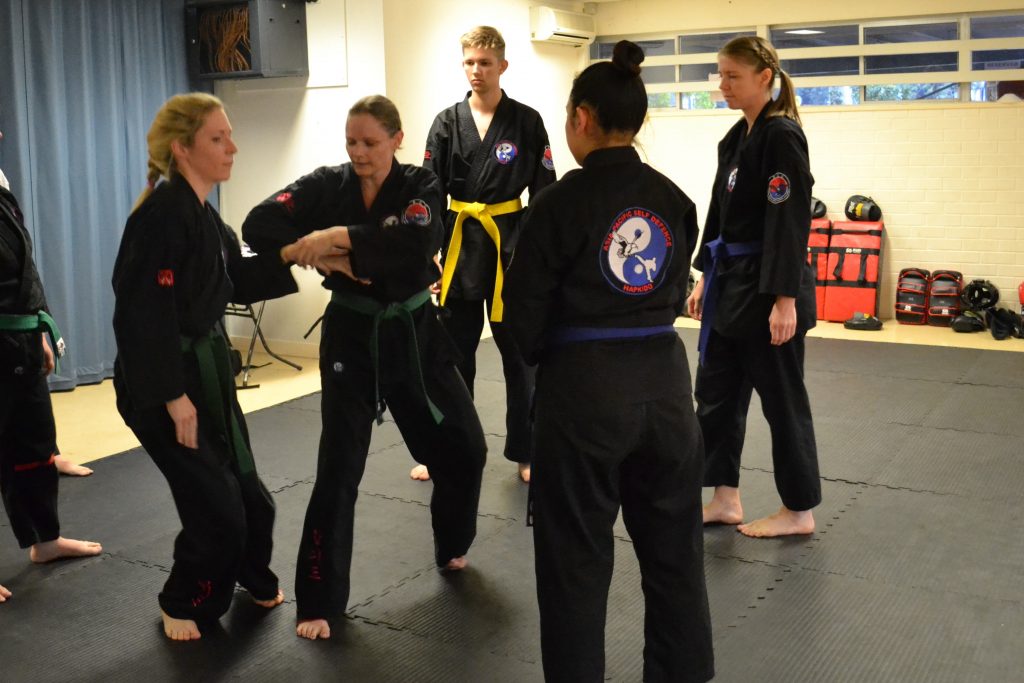 Hapkido is an excellent self-defence system and utilises close and long range fighting techniques. It also utilises techniques whilst standing, lying and everything in between. These techniques include punching, kicking, knee strikes, jumping kicks, elbow strikes, percussive hand strikes at longer ranges, pressure point strikes, joint locks, take-downs and throws at closer fighting distances and ground fighting and grappling.
Our classes are relaxed
Our classes are relaxed and less formal than traditional schools. We do that in order to encourage as many people as possible to learn Hapkido or Self-defence. We guarantee you won't be humiliated, yelled at, looked down upon or made to feel insecure. In fact, our classes are so relaxed, many students don't wear uniforms to training.
We know how hard it can be to start new things and meet new people, when you know nothing or very little about your new venture. Join us and see for yourself. We are confident you will settle in quickly and become one of us. Before you know it, you won't be the new person and be well on your way through your Martial arts journey. You will also find that you'll build confidence, improve self-esteem, and fitness without even realising it. Best of all you will meet some great people, make new friends and learn how to defend yourself.
Two week free trial
Try our FREE, 2 week trial before making a decision to join us. That way you can ensure we are the type of school you want to join and train with. Give us a ring on 0423 049 433 and we can help you decide which classes would best suit your needs.
Our adult classes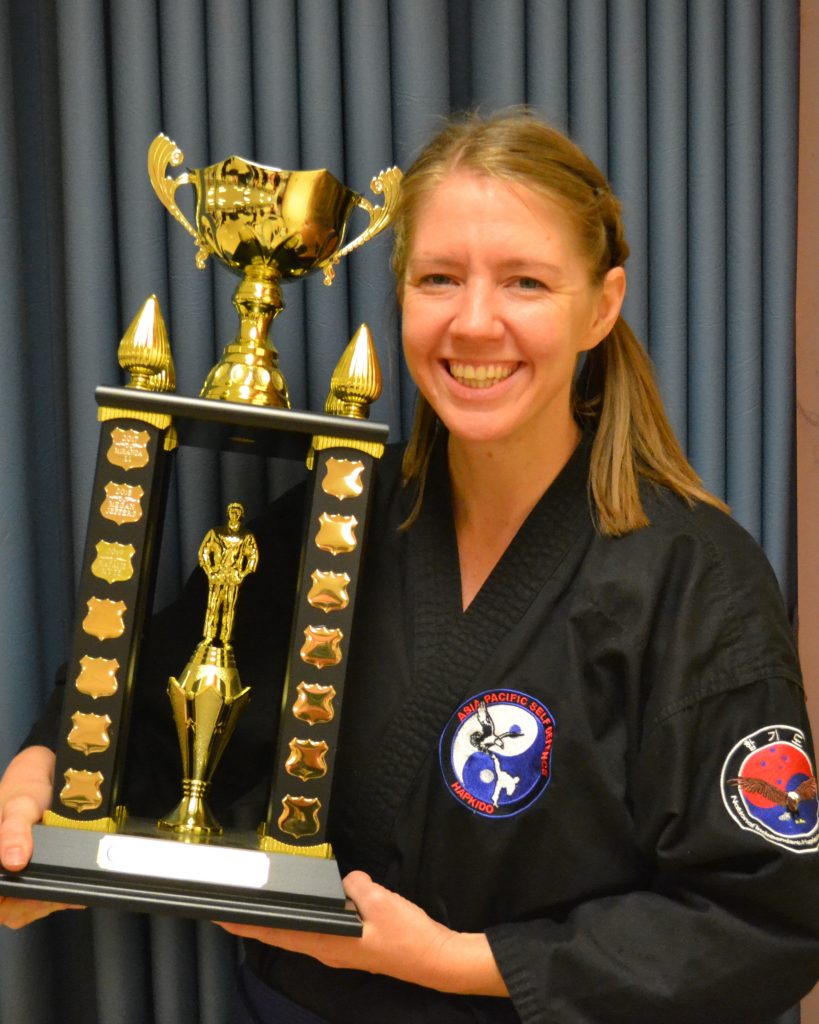 We currently run Hapkido classes for adults at Mount Ommaney on:
Monday 6.30 – 7.30pm & 7.30 – 8.30pm;
Tuesday 9.30 – 10.30am;
Tuesday 6.30 – 7.30pm & 7.30 – 8.30pm; and
Thursday 6.30 – 7.30pm & 7.30 – 8.30pm.