What are the Hapkido Wallabies?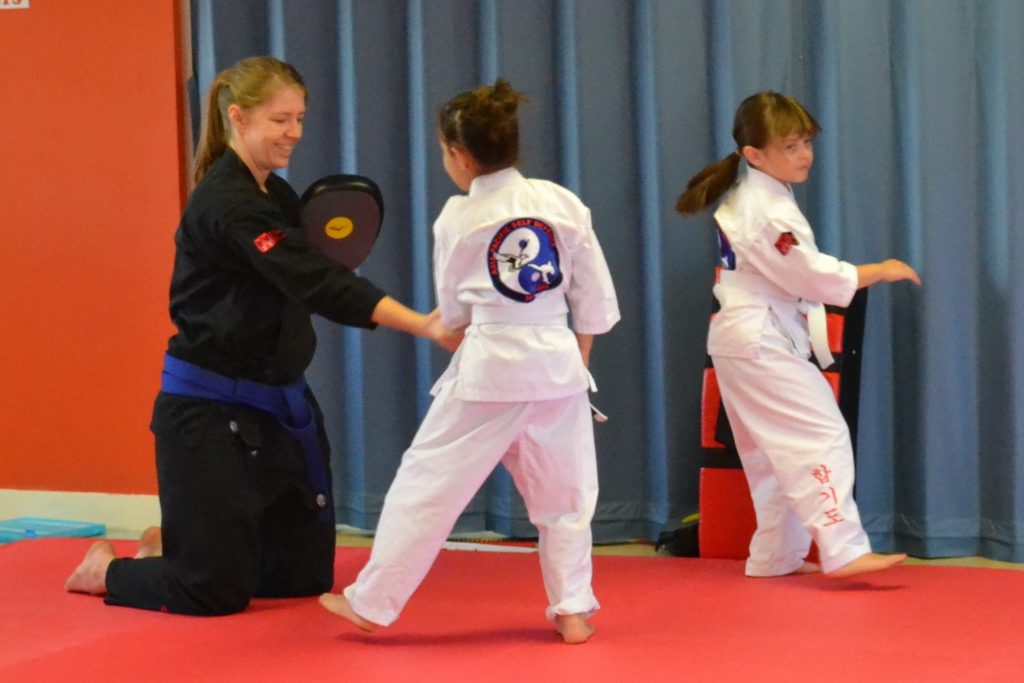 Our Wallabies are 6-7 yo children learning Hapkido. The classes have a syllabus unique to the Wallabies which focus on developing gross and fine motor skills. They learn the same basic Hapkido and self-defence techniques as the Bilbies, with a bigger syllabus and a higher standard expected. As with our Bilbies classes, the wallabies learn through fun activities.
We believe our classes will provide your child with physical self-defence and techniques applicable to their age. We focus on situational awareness and teach them the importance of using their voice.
Experience shows that our program builds self-confience, social skills, improved coordination and performance at school.
What is Hapkido?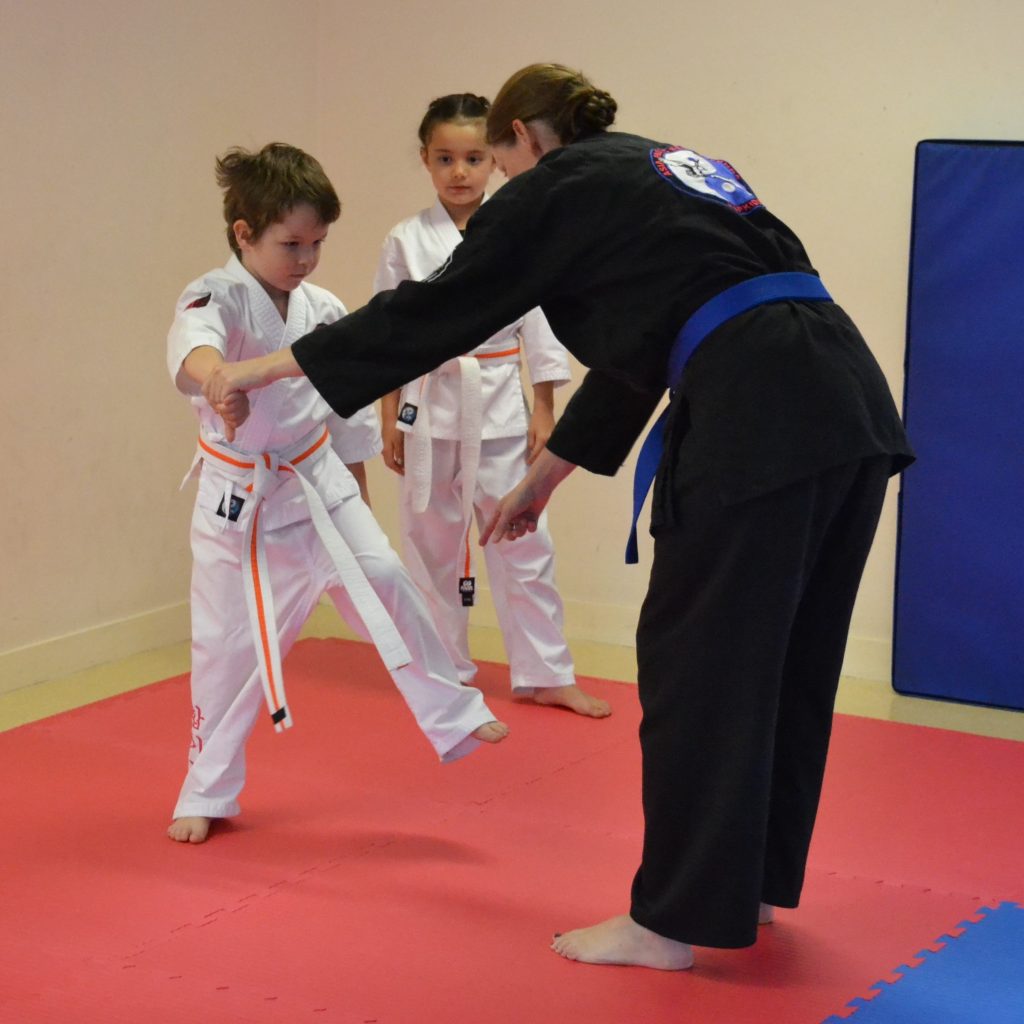 Hapkido is a Korean Martial art, developed in the 1960s. It has its parenthood in the Japanese and traditional Korean Martial arts. Hapkido is an excellent form of self-defence and will teach your child how to protect themselves standing up, lying down and everywhere in between. It will help your child build confidence, self-esteem and become bully proof.
We insist our Wallabies learn our values, being: Courage (moral and physical), Integrity, Loyalty and Mateship. These values will make your child anti-bullying and help them demonstrate the moral courage to do what is right.
What comes after the Wallabies?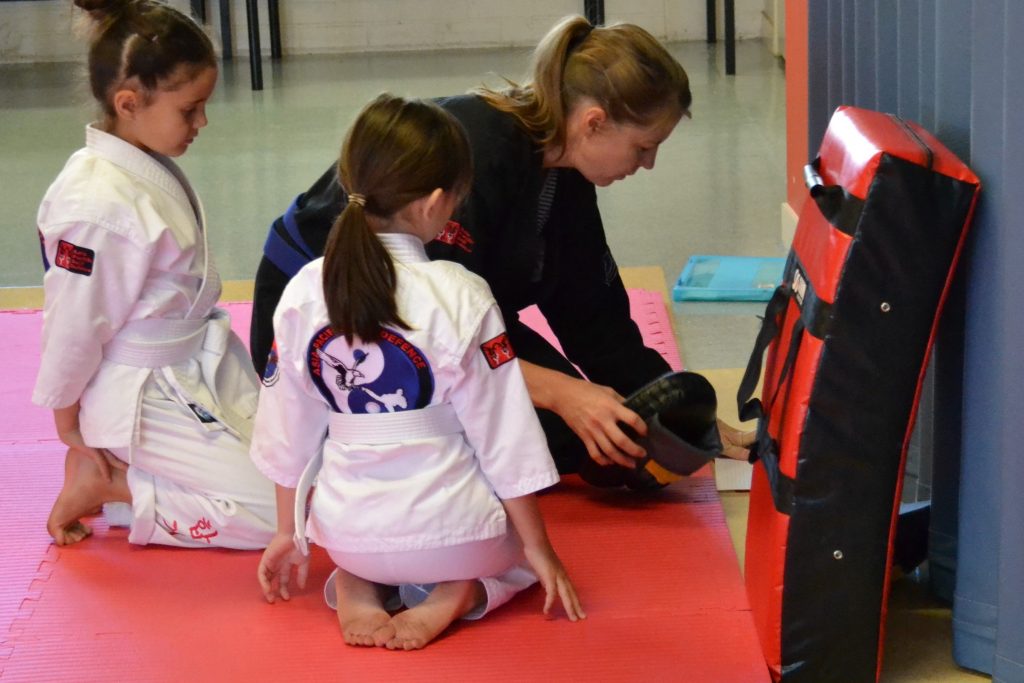 Our Wallabies will be promoted to the Falcon program at 8yo. In the Falcons program, they will learn a whole new Hapkido syllabus. Your child will improve the skills already taught, whilst adding to the techniques. You will find that the syllabus continues to develop, preparing your child for the teenage / adult program.
About our Instructors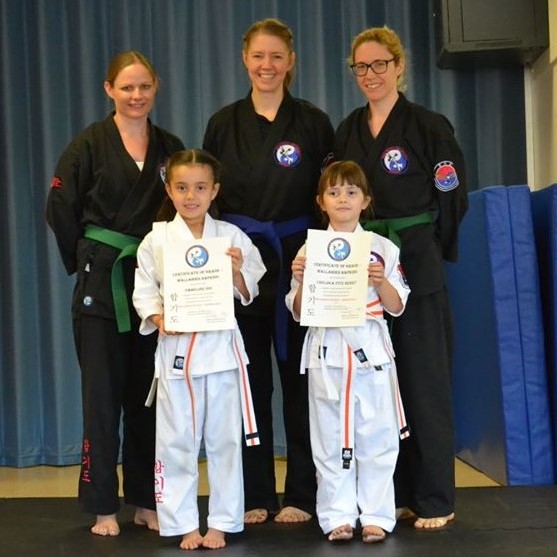 As an Asia Pacific Self Defence school, Centenary Martial Arts is an Instructor Certified School, through Martial Arts Australia (MAA). MAA is a peak industry body for Martial arts in Australia. Our instructors have current First aid and CPR qualifications and hold QLD Blue Cards.